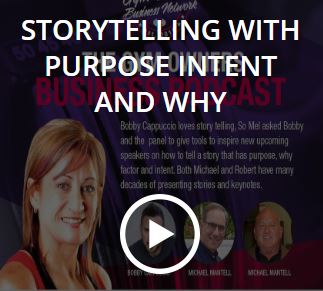 Storytelling started when life on earth began, and in this podcast, we discuss how to tell a story that engages and the importance of sharing. From Romeo and Juliet to Lady Di, to the person next door there is something to learn about the art of storytelling.
These panel podcasts are never forty-five minutes like they should be so you may have to sit back once or twice to listen. LISTEN HERE
The Gym Owners Business Podcast
CLUBS DEALING WITH GLOBAL OBESITY, CHRONIC ILLNESS AND SUICIDE episode 3 of 3
Michael Mantell, Ph.D., Robert Dyer and Bobby Cappuccio pass o pass their comments on how do fitness industry professionals and club owners work with ongoing global obesity; under qualified trainers in our industry; chronic illness, depression and suicide.
There is not a day that goes by that a fitness business owner isn't confronted with one of these issues. Find all podcasts in the series HERE.
The Gym Owners Business Podcast
The Gym Owners Business Podcast
OVERWEIGHT TRAINERS WORKING IN GYM
episode 1 of 3
Part of our three episode panel podcast with Michael Mantell, Ph.D, Robert Dyer and Bobby Cappuccio. In this episode we talk about overweight trainers working in health clubs. This episode is fifteen minutes long, and we would like to hear your feedback good and bad!
 
Is the Fitness Industry to Blame for Failure?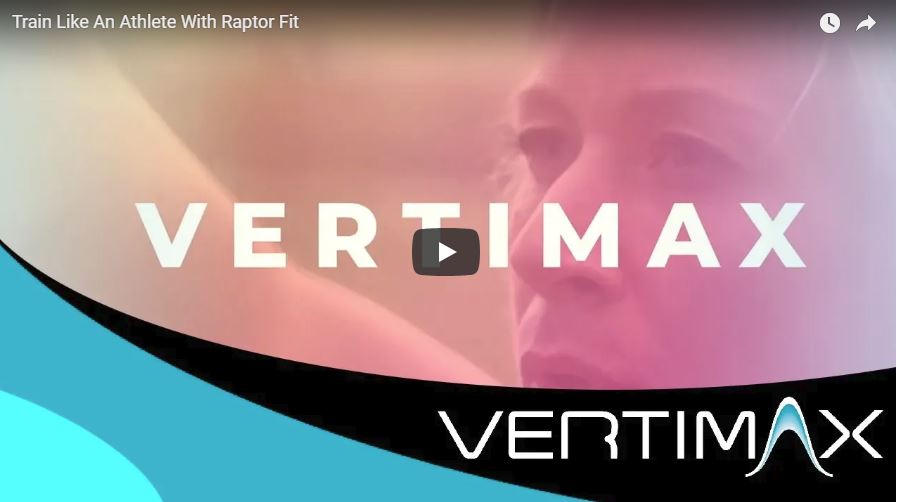 The Raptor from VertiMax gets athletes of all types fitter, faster, stronger and more powerful. The Raptor, with its portable mounting device, is a great tool for turf areas in gyms and can be used indoors and outdoors. The Raptor Its portable, mountable and can be used in many ways.
A LOOK INSIDE
"9 PARTNERSHIP PRINCIPLES"
When most people create business partnerships, they focus on potential opportunities, their office, titles, mission statements, stationary, logos, social media platforms, and more. But entrepreneurs Bryan O'Rourke and Robert J. Dyer know there is much more to establishing a successful partnership.
WE SUCCEED AT BEING DIFFERENT
This video was shared by Robert Dyer at the 2014 Fitmarc Summit. It is based on the fact that Fitmarc, which is in its 10th year of existence, has succeeded by doing things differently. Watch and enjoy.
FITMARC NOLA EVENT
Attended by over 2,000 fitness professionals, Fitmarc produced this global event, in partnership with Reebok and Les Mills International. To accommodate attendees, Fitmarc brought in 1,500 steps and barbells, and 600 bikes. Full production included lighting, sound and special effects.
LEARN MORE ABOUT FITMARC
Robert is the CEO of Fitmarc which has grown into a robust team of close to 50 fitness professionals. Delivering fitness and wellness solutions to approximately 25% of the US, Fitmarc offers a range of industry-related services.
FITMARC LONE STAR EVENT
In 2011 this was Fitmarc's largest production to date. Hosted in "Fun City" Arlington, Texas the event attracted 1,000+ fitness professionals. With a presentation stage larger then a jet airliner, Les Mills program Directors and International presenters traveled the globe to present. Logistics also included transfer and set up of 900 barbells and steps, and 300 bikes.
FITMARC LONE STAR - TIMELAPSE
A time lapse video taken over five days at the Fitmarc National Lone Star Event. Our partners at See Hear Production captured an image every 60 seconds for five days straight so that everyone could see what really goes on behind the scenes at a national Fitmarc event.
FITMARC SPRINGFEST
This ground breaking event was held in Historic, Downtown Fort Worth, Texas. Accomodating hundreds of fitness professionals, full production and a team of International Presenters raised the bar for fitness events everywhere.
FITMARC HOUSTON FITNESS FEST
Fitmarc produced this event for the Club Westside, in Houston, Texas. Held throughout the grounds of this premiere facility, this event was open to fitness professionals and the public. The team of presenters were brought end from all corners of the planet for this unique fitness experience.